HAPPY SUMMER!
CONGRATULATIONS TO THE 5TH GRADE CLASS OF 2017
June 23 was a beautiful and memorable day for graduation. Thank you to the teachers and staff of PS124.
CONGRATULATIONS to the CLASS of 2017!

Pre-Kindergarten egistration
PRE-KINDERGARTEN PRE-REGISTRATION
Great news: Deadline has been extended to Friday, May 12!
Mon., 4/24/17 through Tues., 5/9/17
Mon-Fri: 8:30am – 11:40am
* * * * * * * * * *
**Parent must bring ID, child,
original birth certificate,
immunization card,
(2) original proofs of address,
child's insurance card &
Self-addressed stamped envelope**
Ban of Fidget Spinner Toys
NOTICE:
The fidget spinners have become a distraction for the children in the classroom and affecting their learning. These toys are now banned and are NOT allowed in school. Please have your child leave their fidget spinners at home for personal use. If children are seen playing with them in school, school staff will take them away and parents will have to come in to pick up.
Thank you in advance for your cooperation.
20170502-Daily News Fidget Spinners.pdf
這個玩具令孩子分心, 影響學業.請提醒孩子將 Fidget Spinners 放在家裡,利用其他時間玩.如果學校教職員工看見任何學生在學校玩這玩具,將會沒收通知家長取回.在此事先感謝你的合作.
Updated Discipline Code
Updated Discipline Code
Recently, NYC schools adopted an updated Citywide Behavioral Expectations to Support Student Learning (Discipline Code). We encourage you to review the Discipline Code and become familiar with the standards of behavior—and the consequences if these standards are not met. Please also discuss the standards with your child.
20170405-DisciplineCode-GKto5-FINAL-English.pdf
Congratulations to the PTA Executive Board & SLT Members
Congratulations to the new members of the PTA Executive Board:
President - Benny Wong
Co-Vice Presidents - Delphia Lee & Diane Wong
Treasurers - Avah (Danhua) Jiang, Aileen Chu & Steven Yip
Secretary -Lillian Shyu
Also, to the 3 new members who will join the School Leadership Team (SLT):
Vicky Chiu
Melissa Lim
Niki Tam
Round 2 of #preKforAll applications starts today!.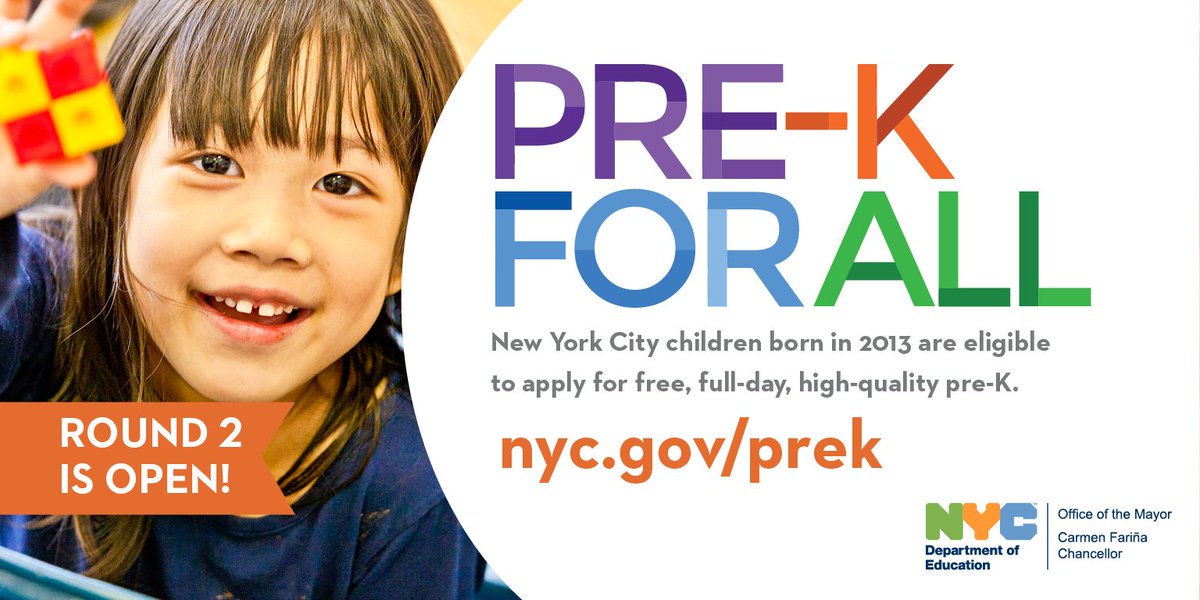 Round 2 will be open until Tuesday, May 9.
PS124 will NOT be listed on the Round 2 Pre-K Application.
If families haven't applied to Pre-K yet, they can apply in one of three ways:
Online: http://schools.nyc.gov/ChoicesEnrollment/PreK/default.htm
Over the phone: (718) 935-2067
In-person: Family Welcome Centers
If families have already applied, their Round 1 offer letter will be sent on Thursday, April 20. These families should not apply in Round 2 until they receive their Round 1 offer letter and decide if their offer is right for their child. If they are happy with their offer, they should register and reserve their seat for next fall by the Round 1 registration deadline on May 9. If they want to explore other options, they can decide to apply in Round 2 (which is not first-come first-serve).
PS 124 @ the School Cup Competition 2017
9 students from the PS124 Soccer Club participated in the City in the Community Schools Cup competition sponsored by the NYCFC. The club produced a 1-2-0 record, just missing the playoffs. It was a momentous occasion because this is the first time the club played together against players outside the school. Despite the record, they played courageously and look forward to next year.
PS124 THEATER CLUB @THE JTF. 1/13-1/16
Our PS124 winners of "Outstanding Production" for their performance in Annie in Atlanta
NAAP'S PS124 after school Kids Theatre Club UPDATE:
Here is what one of the Adjudicators said about NAAP'S PS124 after school Kids Theatre Club after their big WIN...
PS 124 Theatre Club – Annie KIDS: Said Nolan about the group's performance, "This was absolutely incredible ensemble work and wonderful staging. They gave us charming performances. It was a standout for the day." Added Singer, "Boy orphans!!! We loved every second of this performance!"
PS 124 Theater Club Fundraiser - June 21, 2017
PTA Newsletter - 家長教師協會新聞